Case Study: El Pezcaron
Executive Summary:
El Pezcaron is a gourmet delivery-only seafood restaurant. The goal was to develop a distinctive brand identity, optimize digital presence, and establish influential partnerships.
Challenge:
Launch a comprehensive brand repositioning to elevate El Pezcaron's market presence and to distinguish it from competitors.
Proposed Solutions:
Complete brand redesign, targeted social media marketing, high-quality content creation, and strategic influencer partnerships.
Process and Execution:
Brand Development:

Crafted a unique and contemporary logo, encapsulating the restaurant's fresh and premium offerings.
Established a maritime-inspired color palette to invoke feelings of freshness and quality.
Chose elegant and readable fonts to ensure brand consistency across digital and print materials.
Stationery Design:

Conceptualized and designed business cards, menu templates, and delivery packaging that reflect the brand's sophisticated identity. (Insert Stationery Images Here)

Content Creation:

Produced professional, visually captivating photos and videos showcasing the culinary artistry behind El Pezcaron's dishes.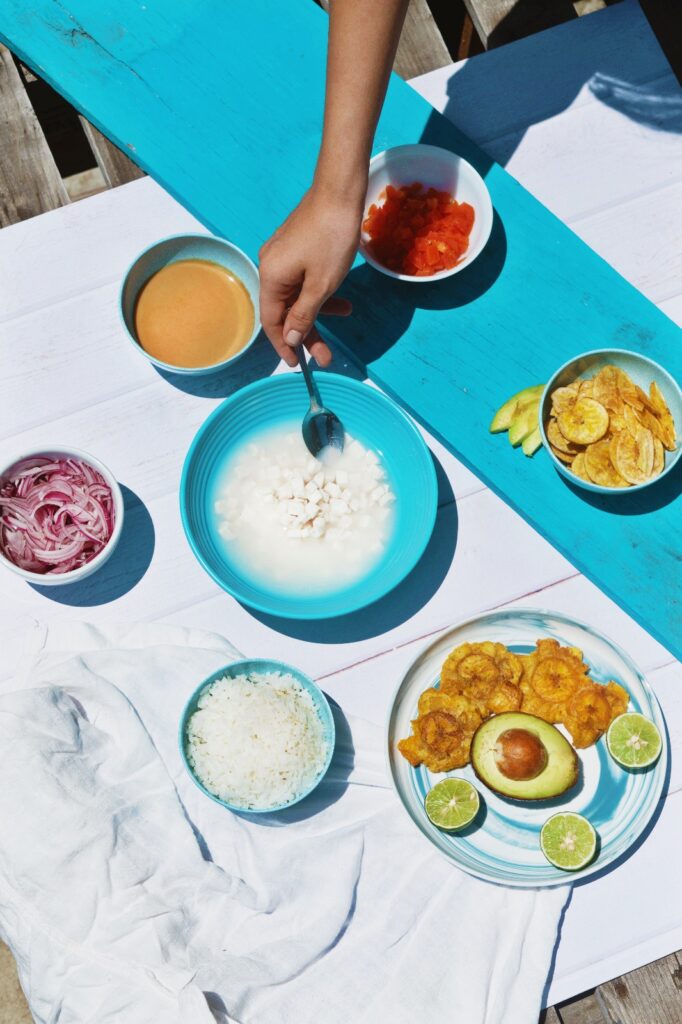 Influencer Management:

Cultivated relationships with local food influencers, orchestrating authentic sponsored content to boost brand visibility and credibility.
Results:
Achieved a 35% increase in online orders within the first quarter after the rebranding launch.
Elevated brand recognition, gaining 5,000 new Instagram followers with a 50% increase in engagement rate.
Customer retention rates improved by 20% due to enhanced brand loyalty.
Garnered extensive positive customer feedback praising the elevated brand aesthetic and storytelling.
Testimonials:
"Partnering with Mind Miami Creative Team revolutionized our brand's presence. The sophisticated new image perfectly aligns with our vision, and the results in customer engagement and sales have been extraordinary." — Ericka Montalvan Owner of El Pezcaron
Conclusions:
This comprehensive rebranding and strategic digital marketing campaign substantially elevated El Pezcaron's brand presence and customer engagement. The professional and cohesive brand identity, compelling visual content, and influencer collaborations created a vibrant, trusted, and profitable brand persona.