In the evolving world of luxury transport, standing out is essential. For ZTG Transportation, the solution was a cutting-edge online reservation system, designed to enhance the customer experience and maximize sales. Here's how we delivered a tailored digital transformation for ZTG, steering them toward a higher level of service and success.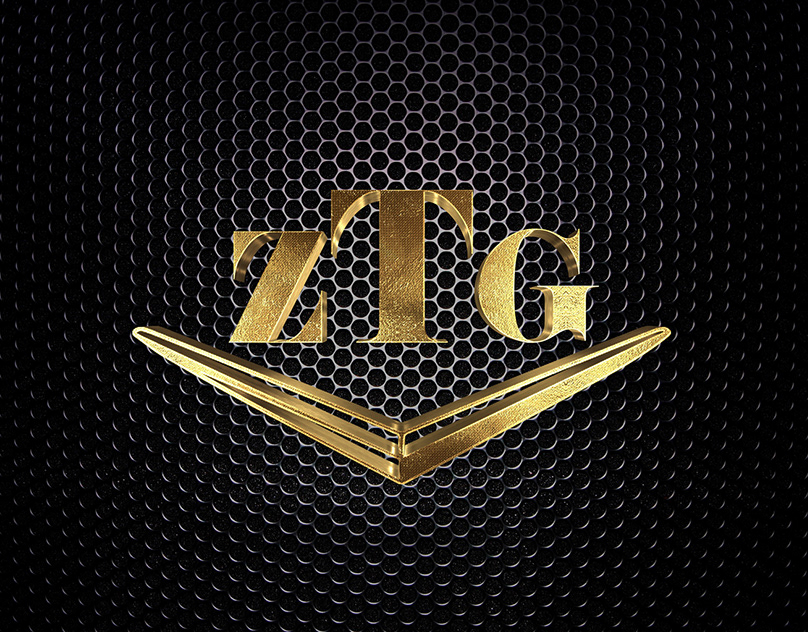 Challenge:
The CEO of ZTG Transportation wanted more than a website—he sought a streamlined, informative platform where clients could effortlessly request quotes online. The challenges were twofold:
Online leads were clamoring for immediate, precise quotes for their unique travel plans.
Despite offering a fleet of luxury vehicles, ZTG lacked compelling content to showcase the spacious and sophisticated interiors of their offerings, which prospective clients were eager to explore before booking.
Investigation:
Our initial step was a comprehensive analysis of the trends shaping the transportation industry. We identified three critical components that today's tech-savvy and financially discerning customers consider non-negotiable: reasonable pricing, exceptional customer experience, and simple, secure payment methods.
Solution:
Based on our findings, we crafted an intuitive online reservation system that provides instant quotes, satisfying the demand for immediate and transparent pricing information. But we didn't stop there. Recognizing that luxury and comfort are the hallmarks of ZTG Transportation, we introduced a third, equally important pillar: Promptness. Our digital solution is programmed to deliver precise details to drivers, ensuring timely arrivals and stress-free travel for clients.
This innovative system was seamlessly paired with engaging, visually rich content that invites potential customers to select their preferred vehicle and specify their luggage requirements—a bespoke service that ZTG is proud to provide. Through our collaboration, we have repositioned ZTG not merely as a transportation service, but as an integral part of an exceptional travel experience.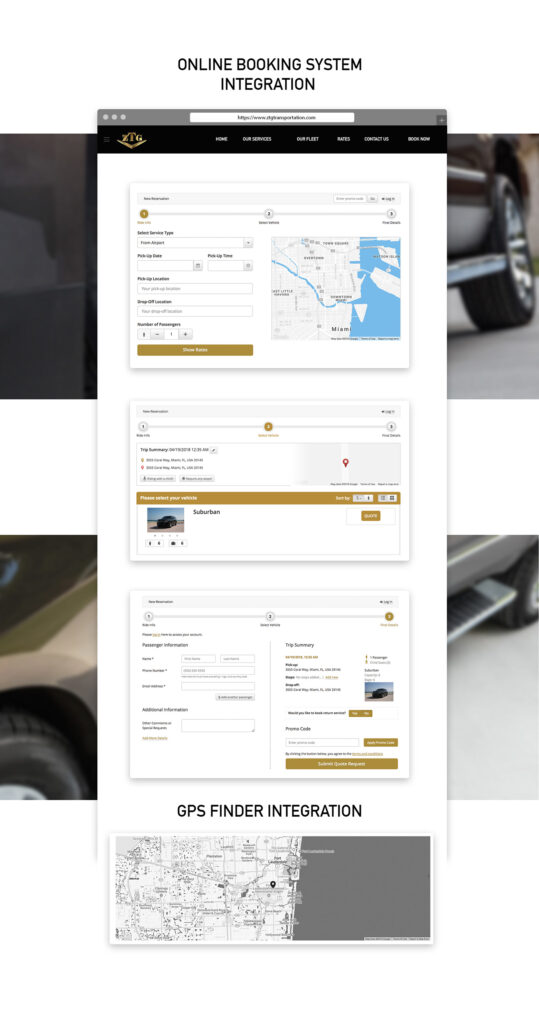 Results:
Our collaboration with ZTG Transportation yielded significant, tangible outcomes:
A substantial increase in completed online reservations.
A user experience that mirrors ZTG's commitment to luxury, convenience, and punctuality.
Consistently positive feedback from customers who appreciate the immediate quote feature and the meticulously crafted visual content that showcases the vehicles' interiors and features.

---
Brand Development: A New Era for ZTG Transportation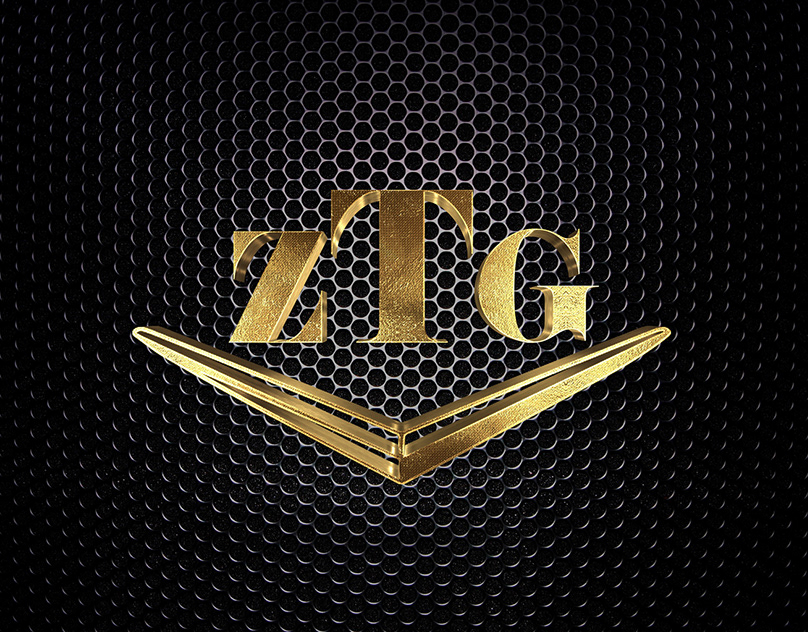 Assessing the Identity:
At the start, we carefully evaluated ZTG's existing brand. We identified areas where the brand's identity wasn't clearly communicating the high-end, seamless experience ZTG provides. This deep understanding was our launch pad for revitalizing ZTG's brand.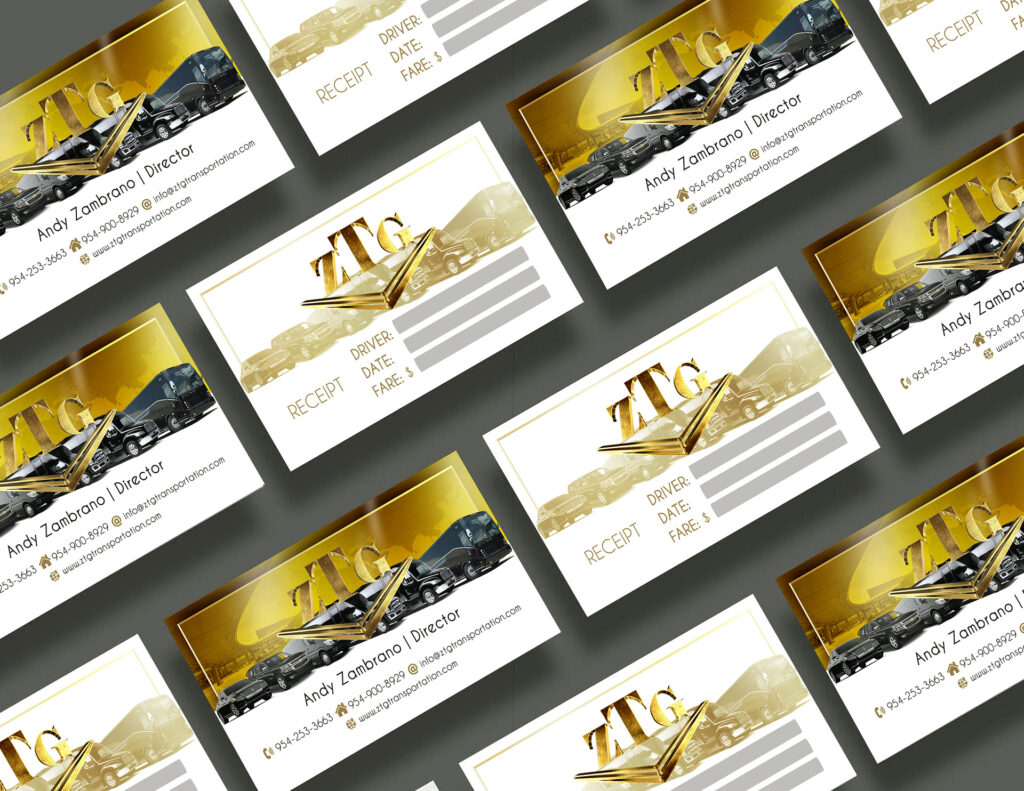 Crafting the Visual Identity:
ZTG needed to exude luxury, reliability, and sophistication — values central to the business. We designed a new logo that reflected these principles, opting for a sleek, modern font and a color palette that evokes luxury and reliability, such as deep black and metallic gold.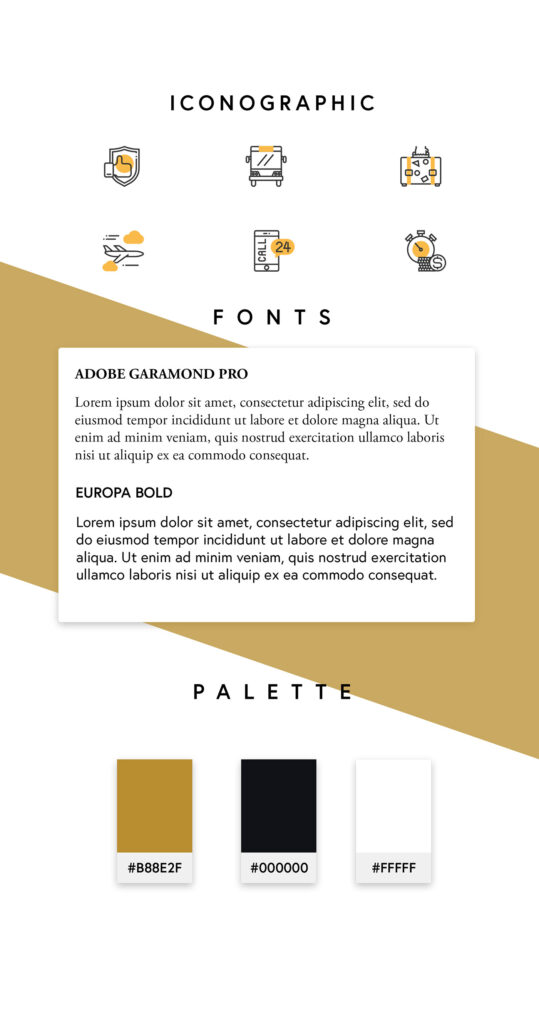 Messaging and Voice:
Beyond visuals, a brand is also its voice. We worked closely with ZTG to refine their messaging. This involved creating a brand voice that is authoritative, yet inviting — one that assures potential customers of both the luxury and safety of ZTG's services. We crafted copy for the website and marketing materials that speaks directly to ZTG's discerning clientele, emphasizing the unique, high-end experience the company provides.
Conclusion:
This project demonstrated the transformative power of thoughtful, data-driven digital solutions. For ZTG Transportation, this wasn't just an update—it was a paradigm shift, setting a new, industry-leading standard for what luxury travel can and should be.
With ZTG now cruising in the fast lane of success, we are reminded of the profound impact that strategic digital transformation can have on a brand's journey.